European Enterprise Promotion Awards 2020
StartUp Portimão received the 2nd place in the Business Environment Development category of the European Enterprise Promotion Awards.
These awards are an initiative of the European Commission that aims to distinguish the best practices for promoting entrepreneurship and is coordinated by IAPMEI.
Find out more at
https://www.iapmei.pt/NOTICIAS/Vencedores-EEPA-2020.aspx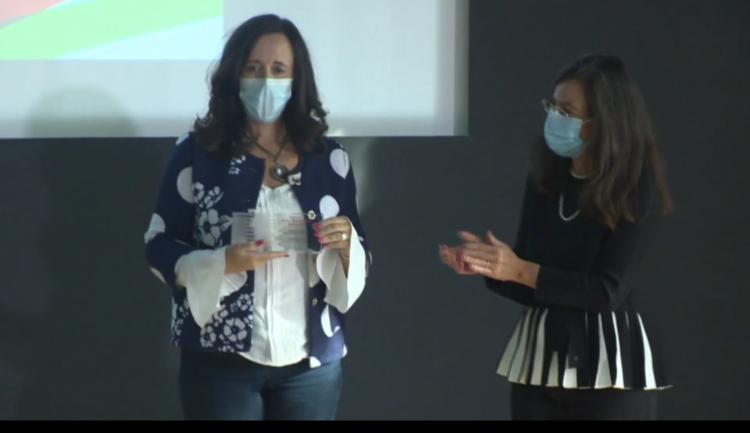 StartUp Portimão was one of the two winners in the "business environment development" category, in the national competition for the European Enterprise Promotion Awards (EEPA), an initiative of the European Commission that aims to distinguish the best practices for promoting entrepreneurship. This initiative is coordinated by IAPMEI - Agency for Competitiveness and Innovation.
The ceremony took place on the premises of IAPMEI where Teresa Mendes, councilor of the Municipality of Portimão received the award.
StartUp Portimão has, since the beginning, made an effective and consistent interaction with local entrepreneurs, through the organization of strategic meetings with "players" from the various areas of the Algarve's economic fabric. Attracting more foreign companies to Portimão, namely linked to the automotive sector, is one of the incubator's goals for 2021.