Workshop - Investment support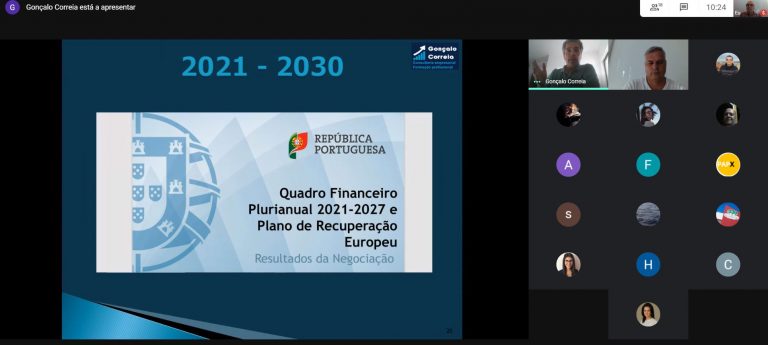 Gonçalo Correia, consultant, trainer and mentor at StartUp Portimão, presented at this workshop, on October 15th, generic information on financial instruments to support companies (public funds and European funds).
The Portugal 2020 program provides community funds in the amount of 21,182 M €, to which is added about 4,000 M € from the European Agricultural Fund for Rural Development. Most of the funds are earmarked for SMEs, followed by incentives for lifelong education and training, and research and innovation.
During the session, Gonçalo Correia highlighted the + CO3SO Emprego program, which aims to support job creation and entrepreneurship. He also mentioned that, soon, there will be news about financial support from Turismo de Portugal and that ADAPTAR 2.0 will be launched - an instrument to support structural investment.
The session ended with an emphasis on the initiative of ACEPI - Association of the Digital Economy - where he highlighted the realization of webinars, the academy of digital commerce and the attribution of the "Confio Seal".